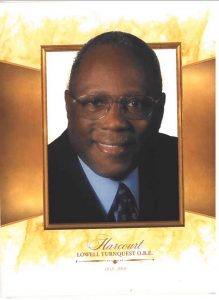 The staff of the Ministry of Foreign Affairs take this opportunity to pay tribute to Mr. Harcourt Turnquest, former Permanent Secretary, who passed late December 2018.
Mr. Turnquest was an impeccable administrator, who also served as Ambassador of The Bahamas to the United Nations and High Commissioner of The Bahamas to Canada.
He was astute and compassionate, and contributed greatly to the development of The Bahamas.
We pray for God's grace and mercy for his family during this difficult time.
May he rest in peace in God's love."